Building A Successful Business Doesn't Have To Be Tough & Stressful.
A Step-By-Step Approach to Build a Startup that Succeeds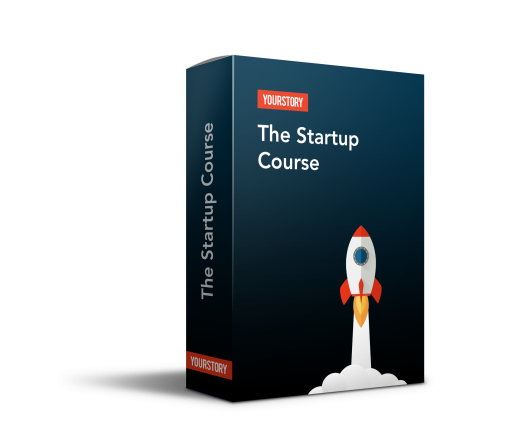 You are here because you want to start a business.

Maybe you got stuck right out of the gate, wondering if you have a solid-enough idea.
Maybe you started planning a business but don't know how to get it right.
Or, maybe you got to the point where you're ready to build your product but realised you're not sure how to move ahead.
Essentially, you're not sure of what next.
Do you just go ahead and start the business? Do you get an office, get a team, and start building the product?
How to know whether you are developing something people will like and buy?
How do you hire a good team? How do you register the business? Do you fly solo or get a co-founder to ride with you?
More importantly, how do you get your first customer? And then, how do you get your 10th, 40th, 100th customer, and so on?
And what comes after that? How do you grow your business and make a profit?
Well, this is not uncommon. And there's nothing wrong with you if you're grappling with all these questions. Every entrepreneur and every startup founder has been where you are now.
It is tough to find the right help and support – especially when you need it the most – from someone who's been there, done that.
I've been there and I know exactly how it feels. When I started YourStory more than a decade ago, I had the same questions. And I didn't have any of the answers. I had to find the answers along the way.
But you don't have to. You don't have to go hunting for the answers. You can focus on starting the business instead.
How? I'll get to that in just a minute.
Before that, let me answer something more important.
Who am I, and why should you listen to me?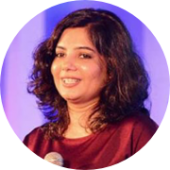 I'm Shradha Sharma, founder of YourStory, a publication dedicated to telling the stories of people who strive to make a difference, stories of entrepreneurs, like the one you want to become.
I'm no different from you.
I'm just like you. I didn't come from an entrepreneurial family. Business didn't run in my veins. Nor did I have a lot of capital that I could spend on experimenting with different ideas.
I was just a little girl with lots of dreams. Born in Bihar, I come from a typical family of a father who worked, and a mother who was a housewife.
I wanted to build things, tell stories, and do big stuff because I wanted a different life. Different from the one I was living.
I studied like you, joined big companies, worked hard, and was doing well.
One day, I faced a question that would change my life:
"Why aren't you listening to my stories?"
An entrepreneur working hard to make people's lives better was frustrated that nobody was willing to listen to his story. No one was bothered about what he is creating or doing. And at that moment I decided that I want to tell his story. Not just his story. Stories of entrepreneurs like him, making a difference to the world through their product or service, but not able to get a chance to tell their stories.
Like most of you, my idea was rejected by a lot of people.
Many said it wouldn't work, that no one will pay attention to it, it won't grow, there is no future, there is no way I can succeed, and so on.
They didn't deter me.
Telling stories is something I always wanted to do since the time I began listening to all kinds of stories. I started a blog, published these stories during my free time. It wasn't much, but I knew it was just the beginning. Then I started getting some visitors and comments appreciating the stories. It added fuel to my fire, and I ran with the idea.
And that's how my entrepreneurship journey started.
Today Your Story has published around 80,000 stories, gets millions of people reading those stories, and getting inspired.
We have created our flagship community event - TechSparks – which has helped more than 50,000 entrepreneurs. Our TECH30 companies have gone on to raise close to $1 billion in funding.
It wasn't an easy journey. Not even a comfortable one.
I quit my job, moved to a different city, built a team, gained the trust of the community and peers, and raised funding from marquee investors.
There were ups, downs, free falls, tough climbs, and lots of lessons to learn.
I learned a lot from great mentors and influencers and a lot from all those entrepreneurs and founders I interviewed.
The most significant learning was, there is no playbook or blueprint to help you run a startup… until now.
That's when I realised I must do more than telling stories and do more than just helping entrepreneurs to network and connect with others.
What if I could create a program that can help anyone who wants to start a business even with or without an idea?
A program that can
Walk you through the entire journey in a simple yet effective way,

Be there to answer your questions,

Be as a guide when you are at a crossroad, and

Be your secret playbook.
A program that captures everything I learned in my decade-long entrepreneurial journey and takes my learning to thousands of entrepreneurs around the country.
A program that is short, practical, and useful, and can be your quick reference guide or blueprint, or plan of action.
Wouldn't that be great?
I thought it would.
Because there was no such program, I decided to create one. And I've spent the last six months building it from scratch.
I gathered all the best know-how, support, and resources I had and put them together into a single package to make your success inevitable.
So here it is - the complete startup program you need to start your business and make it successful.
This training program has 24 pre-recorded sessions covering all the topics that you need to begin your entrepreneurial journey. Each session focuses on a single aspect of building and growing your startup.
I'll be presenting most of the sessions, and we'll also have specialists presenting sessions on marketing, business structures, and compliance requirements. Here's what you can expect: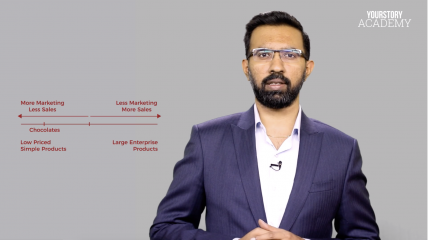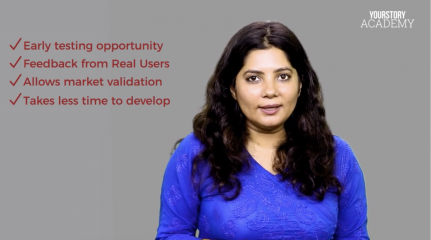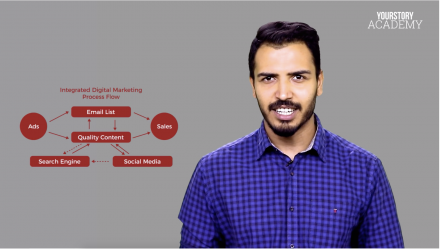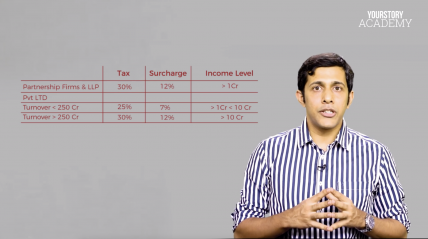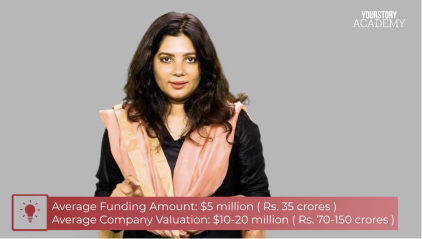 Session 1: What it takes to be an entrepreneur and why to become an entrepreneur.
Session 2: The startup mindset and the difference between an employee mindset and an entrepreneur mindset.
Session 3: The different approaches to come up with ideas and the essential questions you should ask.
Session 4: Why validating your idea is essential (and how to validate your idea without breaking the bank).
Session 5: How to brand and position your startup in the market and capture the attention of your audience.
Session 6: Why you need to build an MVP first, how to build your MVP in the right way, and how to collect feedback about your MVP.
Session 7: Proven methods to get your first 100 and 1,000 customers.
Session 8: Answers to the most critical questions about the early stages of building a startup.
Session 9: Different pricing strategies and psychological pricing tactics you can use to get more sales and revenue.
Session 10: When to scale, conditions to consider before scaling up, and the different steps to scaling your business.
Session 11: How funding works, and different ways of raising money.
Session 12: Financial forecasting and preparing your pitch deck for potential investors.
Session 13: When to hire, how to identify the right candidates, and how to manage the team to achieve great results.
Session 14: Marketing for startups and how it differs from marketing other types of businesses.
Session 15: Why understanding your potential customers is critical for your success, and how to build your customer persona.
Session 16: How to gain trust by applying different principles of persuasion and influence.
Session 17: How to approach marketing and sales for B2C, B2B, and enterprise businesses.
Session 18: Why branding is essential for a business or startup, and how to position and build your startup brand.
Session 19: Inbound marketing concepts and tactics that can help you grow your customer base above and beyond 1,000 customers.
Session 20: Outbound marketing concepts, and how to use to the pull-advertising tactic to reach your audience and turn them into customers.
Session 21: How to leverage integrated marketing and get 10x more results.
Session 22: Marketing metrics you should track and measure to understand your startup's growth.
Session 23: Different business structures (along with their pros and cons) and adhering to the legal compliance requirements.
Session 24: How to create work/life balance and maintain your physical and mental wellness.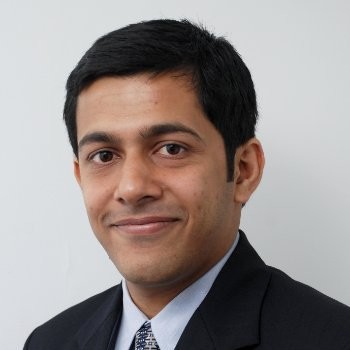 Founder & CEO
YourStory.com
Director
Merican Consultants
In these professionally shot, crisply edited videos you'll learn everything that I learned in the last 11 years of running a business and speaking to tens of thousands of entrepreneurs.
This program is the distillation of collective wisdom, ready for you to learn, apply, and succeed. All you need to do is to learn and act on that.
That's not all.
We also have for you exclusive interviews with successful founders and startup executives sharing the top lessons they learned in their journeys.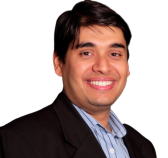 Naveen Tewari, Founder & CEO of InMobi talks about the difference in approach when you're acquiring customers for B2B and B2C businesses and more.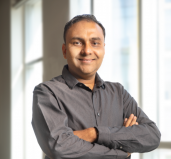 Amit Gupta, Co-founder and CEO of Yulu talks about idea validation, scaling, branding, and more.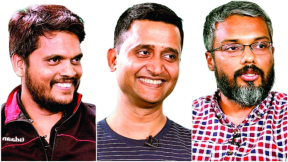 Sujeet Kumar, Amod Malviya and Vaibhav Gupta, co-founders of Udaan talk about building the foundation for hyper-growth, raising funds, and more.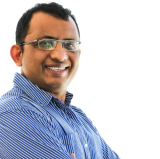 Kunal Shah, Founder & CEO CRED talks about building a successful startup all over again and how the Indian startup ecosystem has changed.
Virendra Gupta, Founder and CEO, Dailyhunt talks about building products for Bharat, pivoting your business and tackling competitors
Want to know more before you take the plunge? Read on.
Here are just some of the things you'll learn from The Startup Course
What the entrepreneurial mindset is, why you need it, how you can adapt to it, and why the South African cricket team struggled in the 2019 ICC World Cup. Trust me, and this is the

KEY to your success

and foundation for the entire journey.
Discover the

ONE question

that killed the journey of many an entrepreneur even before it started - and how you can find an answer to that question.
The

THREE-step approach

to come up with potential and successful business ideas without breaking your head, suffering a spike in your coffee bills or spending countless hours…doing what?
How to choose between product and service-based business and the

THREE questions

you should ask before making your decision.
The

ONE thing you MUST do

before you create your product or roll out your services. which could save you heartbreak, agony, and failure. Believe me, this is something you don't want to miss.
EIGHT ways

you can be sure that your idea is a winner (without spending a fortune).
The

5W approach

to get to the root of a problem and come up with the best solution your market needs. If you don't understand the heart of the problem, you CANNOT create the right solution.
The FIVE-step approach

to finding the best name for your product, service, or business. It is critical to get this one right because it's the name that's going to stay at the top of your audience's mind.
TEN Ways to position

your product or service in the minds of your target audience and get an advantage over your competitors.
The

THREE questions

that will help you understand your business and position it (correctly) in the marketplace.
The

TWO questions you MUST ask

before you begin developing your MVP, and why you should call your target audience 'future customers'. Trust me, it matters.
The

SIX-step approach

to building your MVP right and why getting steps 3 and 4 wrong can be disastrous.
TEN proven methods

to get your first 50, 100, 500, and 1,000 customers without spending a fortune. Pay more attention to methods 2 and 10. They work for all types of businesses, and together, they can put you on an explosive track to growth.
How to leverage other people's platforms to get your

first 100 sales

.
The

million-dollar question

almost every entrepreneur struggles to find the right answer to.
The

TWO fundamental

pricing strategies that work for all kinds of businesses and startups and how to use them to set your product or service price.
T

he

ONE thing

you should get right so that no one will think twice about your prices and will pay without question.
The

pricing tactic that helped Apple

sell 300,000 iPads on the day that it was launched (and how you can use it to your advantage).
The

SIX criteria

any candidate should have to be a good fit to work in a startup environment.
The

THREE questions

you should ask before raising money and the 10+1 slides pitch deck you could use to pitch to potential investors to raise money.
The

FOUR prerequisites

you need to fulfill before you consider scaling your business (don't bother to try scaling if you're missing any of these).
The

FIVE steps

of scaling and how each step is connected to, and depends on, one another to genuinely scale your business.
NINE outbound marketing approaches

you could use to get the attention of a larger group of people and convert them into customers.
The

ONE secret of paid advertising

that many startups miss (and how you can leverage it to get maximum ROI from your advertising campaigns).
The

TEN metrics

every startup and business MUST measure to grow their business in the right direction.
The

SINGLE most important metric

that many startups and businesses fail to measure, which leads to their demise. Don't let that happen to you. If you don't measure this, you are digging your grave.
EVERYTHING

you need to know about different business structures and things to consider before choosing the right business structure.
It's everything you need to start, build, and grow your startup successfully.
If you've read this far, something is nudging you to sign on. Maybe it's an idea you've had for a while or a burning desire to escape your 9-to-5 existence and do something different.
No matter what it is, it has made you come this far. So, all I can tell you is this…follow it.
Follow your intuition. Follow your 'wild ideas'. Whether it is to try this program or not, either way, follow your gut.
YourStory wouldn't be here today if I didn't follow my intuition. Even when others were not understanding or supportive, I took the next step. I stepped into an unknown space and then just kept moving forward.
Think about your future for a moment…
What will your life be if you turn your passion or unique knowledge into a fantastic business?

What will you feel when you make that first sale and everything changes?
Don't let it hang there and haunt you throughout your life. Give it a shot.
If you don't act, nothing will be lost. Someone else will get the same idea, execute it, and make an impact. The world will be alright.
But you wouldn't be. You'll lose an opportunity to
Build something that'll

make you a fortune

.

Find your life's purpose

because you don't want to get the end of your life and realize you didn't do what you were destined to do. It could be one of life's biggest regrets.

Create an impact

: How many people in the world would miss a better product or solution because you decided not to make the impact you are capable of? I believe it's our responsibility to make a difference.
That's the cost of you not acting today: the ultimate cost of inaction.
Don't let that happen. Invest in yourself today.
Q: When does the course start and finish?

The course starts whenever you sign up and finishes when you decide to do so! This is a completely self-paced online course.
Q: How long do I have access to the course?
For a lifetime. Once you enroll, you have unlimited access to this course for as long as you like.
Q: How do I know this will work for me?
This course is for you if you want to start your own business and are smart and motivated enough to apply what you learned and put it to good use.
All the information you need to succeed is in here, even if you're starting from scratch. We make it as easy and straightforward as possible for you.
Q: Do you guarantee results for my business?
As much as we would love to be able to do that, there is no possible way we can. Creating and running any business is difficult, and most businesses don't make it because of that. We are damn good at what we do, but we can't control how you use the information that we provide or how you apply the other skills, or what your circumstances are.
Frequently Asked Questions
© 2019 YourStory Media Pvt. Ltd.